Splashdown Orion: Safely recovering NASA spacecraft using McIDAS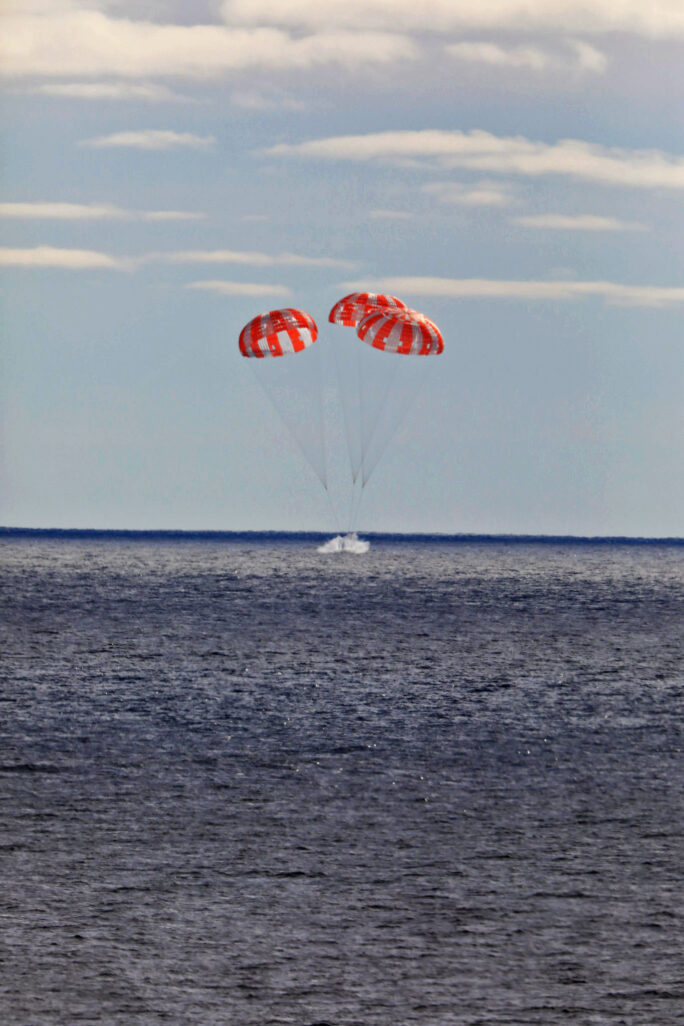 Launching spacecraft into orbit is a monumental challenge. Safely retrieving those craft once they land back on Earth — usually in an ocean — is equally challenging, but it's been easier for agencies like NASA that have access to the Man computer Interactive Data Access System.
McIDAS is a software package developed at the University of Wisconsin–Madison Space Science and Engineering Center and it has proven to be a premiere tool used around the world for visualizing and analyzing satellite data. It also has very practical applications beyond research.
On December 11, 2022, NASA's Orion spacecraft returned to Earth following a successful flight test as part of the agency's mission to prepare to fly a crew to the Moon. After approximately 25 days in orbit, Orion splashed down into the Pacific Ocean. Staff at NASA Johnson Space Center used McIDAS to access GOES-17 data and monitor weather conditions to aid the spacecraft recovery.
McIDAS has been used at JSC and NASA's Cape Canaveral for decades, initially in support of the space shuttle program where it proved crucial to mission operations. SSEC first delivered and installed McIDAS systems at JSC and the Cape in the 1980s. While the Cape focused on preparing for and supporting shuttle launches, JSC focused on the weather at the landing sites at airfields worldwide.
"They used McIDAS so they could get all the global satellite and weather data to monitor the [landing] location conditions," said David Santek, SSEC scientist and McIDAS principal investigator.
While the space shuttle program ended in 2011, JSC and the Cape have continued to rely on McIDAS as they support other space program missions, depending not just on the McIDAS software, but also the latest hardware systems developed at SSEC, according to Becky Schaffer, McIDAS Program Manager. The associated hardware allows them to collect data directly from the GOES satellite rebroadcast data stream.
McIDAS has been in continuous development at SSEC and will mark its 50th anniversary in 2023. More information can be found on the McIDAS webpage.