Getting Started
This section describes how to quickly get started using McIDAS-V and making displays of common data.
McIDAS-V Main Windows
There are two main windows in the McIDAS-V application, the Data Explorer window and the Main Display window. Other windows may appear when needed.
Data Explorer
The Data Explorer window is central to McIDAS-V. It is used to choose data sources and parameters to display, the types of displays to make, and times of data to display. More information can be found in the Data Explorer section of the McIDAS-V User's Guide.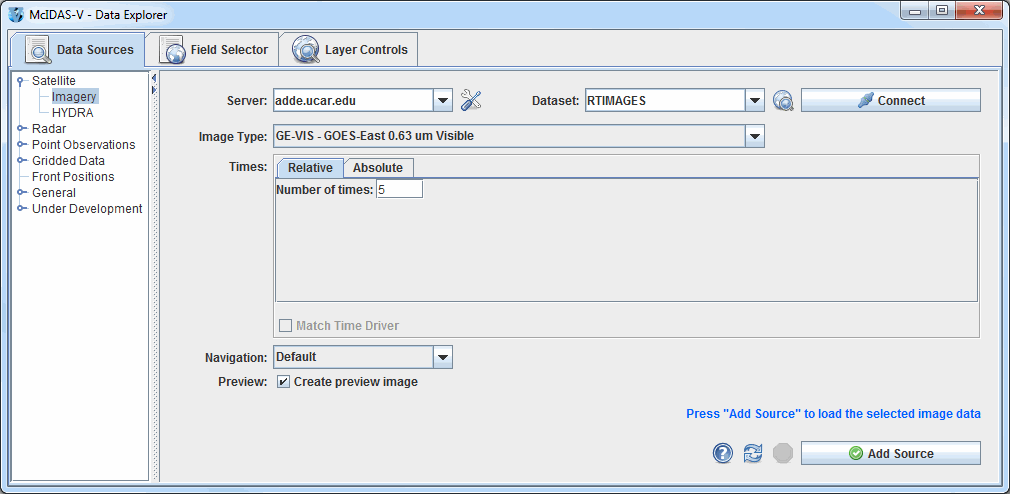 Main Display window
The Main Display window includes the McIDAS-V display panels, Legend, Time Animation Controls, viewpoint controls for 3D displays, icons for zooming, panning, and rotating, menus of projections, the main McIDAS-V toolbar, and the main menu bar. More information can be found in Main Display window section of the McIDAS-V User's Guide.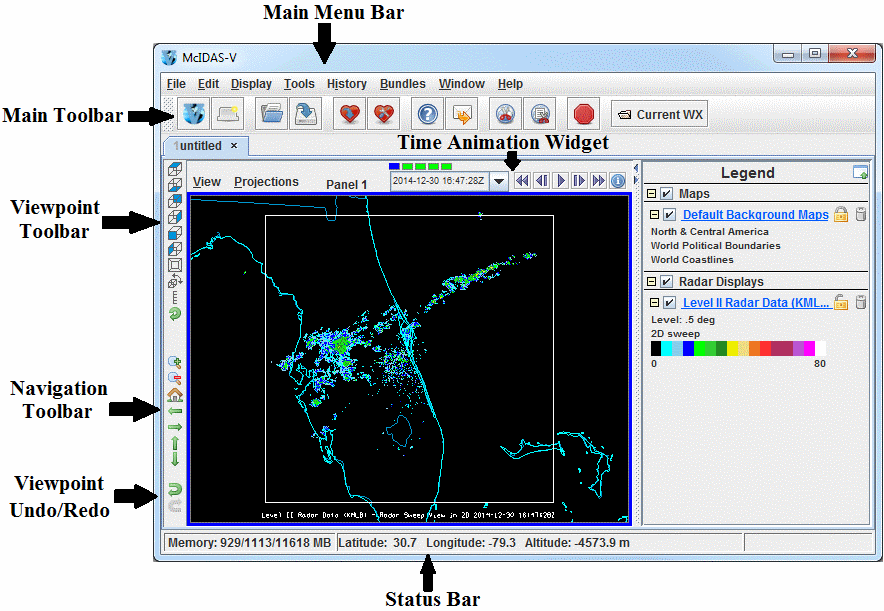 Common Usage Scenario
To create displays with McIDAS-V, the common usage scenario is:
Getting Started Sections
Accessing Additional Tutorials
For more help with getting started with McIDAS-V, please see the Installation and Introduction tutorial on the McIDAS-V Documentation webpage.